Serving Kansas City, Overland Park, Shawnee, & Independence - Free Quotes!
Sewer & Water Line Repairs
Water Line Repair Services
When you know you have a leak in your main water line there is one question that you will want an answer to before performing a water line repair or anything else, and that is… How Do I Turn Off My Main Water Line Water Supply?
For most homes where the weather can become extremely cold the main water valve will be found in the basement of the home.
Look in the general area of the wall where there is a water faucet connected to the outside of the house. If you do not see a valve there look inside the garage or on the outside of the house near or below the outside water faucet.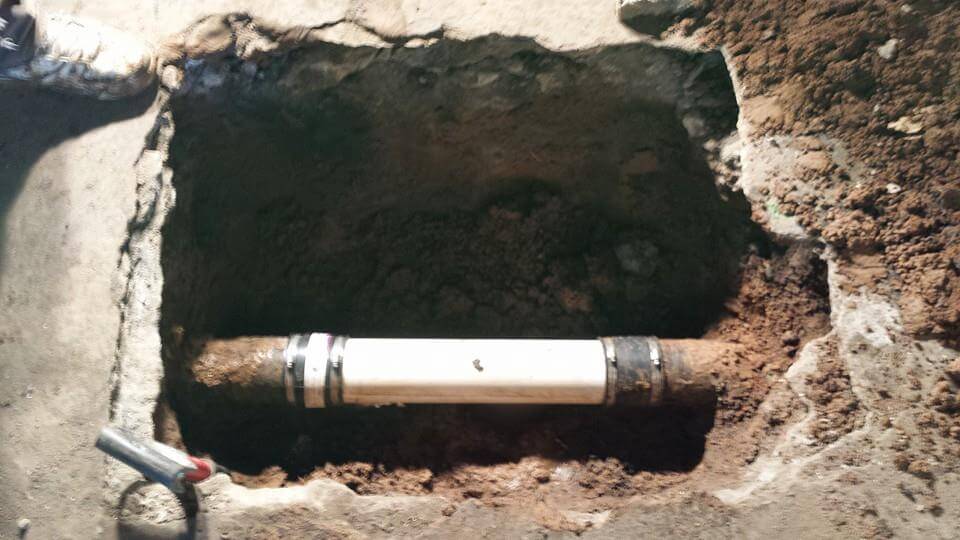 Once you find the handle simply turn it to the off position, this will stop the water from flowing into your home from the main line connected to the main water source. Once the water emergency is under control it is time to call in an experienced licensed professional like John The Plumber to make any necessary water line repair or water line replacement if the damage is too great.
How to tell if you have a Water Leak
If your not sure if you have a leak in your main water line there are a few things you can look for which may be an indication of a potential problem.
One of the first hints of trouble many homeowners experience is a water bill that is much larger than the typical amount. While an increase in your bill isn't exclusively a symptom of a leak, in many situations it is the first clue that there is a problem somewhere requiring water line repair or replacement.
Other more visual warning signs may include discoloration of the water coming from your taps and showers, you may be experiencing low water pressure when running a faucet or taking a shower, or you could have soggy areas on your lawn which should be dry.
If you are experiencing any of these warning signs and you would like to make sure you do not have a leaky water main call John The Plumber today so we can come out and put your mind to rest or make the repairs needed to your plumbing system.
Damaged Plumbing Pipes
A problem with the main water line can happen to anyone, even those who take care of their homes and plumbing systems. This is due to the circumstances that lead up to a potential problem which you have no control over.
This may include the age of your plumbing pipes, older piping is more likely to develop cracks and breaks due to the deterioration of the product the pipes are made of.
Another common reason for a main water line issue is the material the pipes are made of such as clay or galvanized steel which both deteriorate significantly over time. Finally, root invasion and the build up of household discharge can cause serious damage to the water line as well.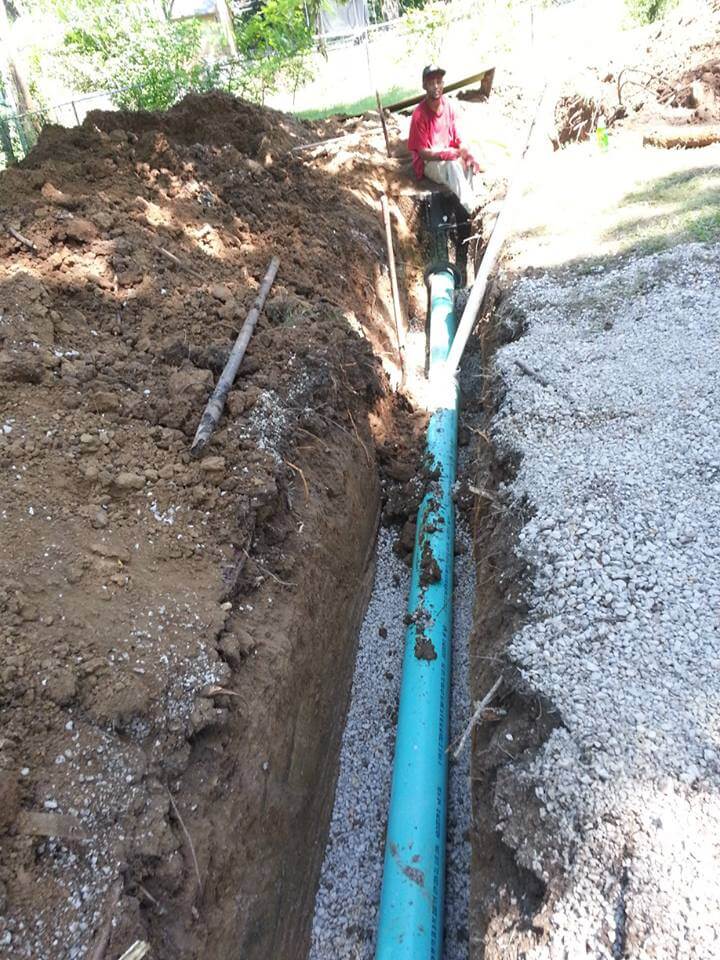 Sewer Line Repair & Replacement?
In addition to your water lines, you are also need to be on the lookout for potential problems with your sewer system that might require sewer line repair or sewer line replacement. Many people do not realize that homeowners are responsible for any sewer line repair needs on the part the runs from the home to the main sewer line.
Anytime you have roots, cracks, major blockages, leaks, and other problems requiring a sewer line repair or sewer line replacement, it is essential that you have only an expert come diagnose the situation and making the required sewer line repairs. Do not mess around and try to handle the problem yourself when dealing with a sewer line repair, this could very easily lead to further damage to your sewer line and your property, and also be hazardous to your health.
Have a KC Water Line or Sewer Line Emergency?
Call on the Kansas City Plumber you know you can count on to take care of all of your plumbing problems fast, effectively and affordably. Call John The Plumber right away.
Serving Kansas City, Overland Park, Independence, Shawnee, & Surrounding Area's
© 2017-2023 JohnthePlumberKansasCity.com
– All rights reserved. –
Information on this website may not be re-used without prior written consent from John the Plumber LLC.
Monday-Saturday: 8:00am to 8:00pm
Sunday: Closed Normal Appointments
Emergency Client Service Available
Kansas & Missouri Licensed, Bonded, Insured
Master Plumbing Contractor 204249