Serving Kansas City, Overland Park, Shawnee, & Independence - Free Quotes!
Water Heater Installation & Repair
Water Heater Installation Services
The appliances in our home are often taken for granted, we expect them to be there operating in perfect working order whenever we are ready to use them.
This is most true for the water heater. Perhaps the hardest working appliance in the home, while at the same time being out of sight and out of mind 99 percent of the time. However, there does come that sneaking 1 percent of the time when something is not quite right with the system or it completely stops working, requiring a new water heater installation.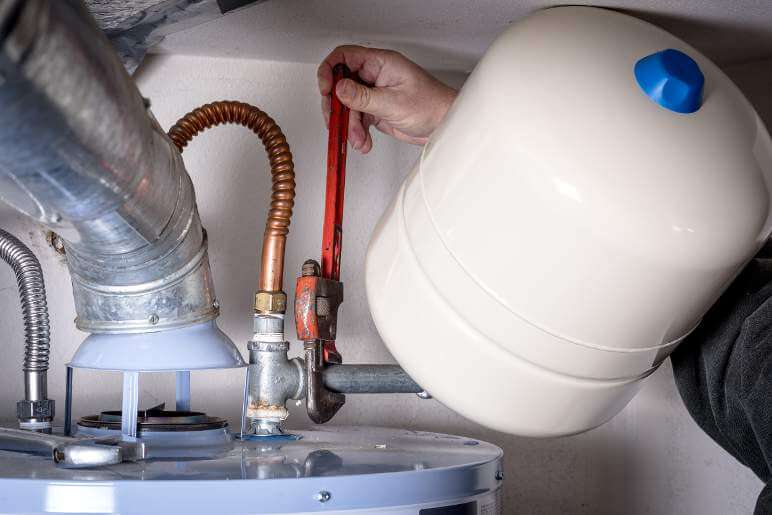 If you do need a new water installed, we are here for you when you need us. We will professionally install whatever type of water heater you are in need of. Installing a new water heater really is not something you should DIY. There are many reasons it's more beneficial to have a professional install your water heater. Which is especially true if it's a gas water heater.
Water Heater Repair or Replacement
The best way to prevent being faced with that 1 percent of time when your water heater stops working and perhaps requiring a new water heater installation is to keep it well maintained. You can do this easily by calling licensed professional like John The Plumber to set up regularly scheduled maintenance routine to ensure that it continues to run at peak efficiency.
If you do not have a maintenance schedule there are a few signs you can watch for that will indicate a potential problem.
For many people the first sign of a problem is a complete lack of hot water, or the water is taking an extremely long time to heat up properly.
There are a couple of reasons this may occur, the heating coil could be damaged or broken, or there may be a build up of mineral deposits at the bottom of the tank preventing the heat from thoroughly heating the water.
Smelly or Leaking Water Heater?
There are additional signs of a mineral deposit building up inside your tank. When there are banging or popping sounds coming from the unit it is caused by the continuous heating of the tank, due to the mineral deposits insulating the heat from the water, which causes the metal to stress and fatigue causing cracks and leaks.
Finally, if you notice that your water has an odor or is not clear when it is coming from the water heater this too is a sign of an excessive mineral buildup.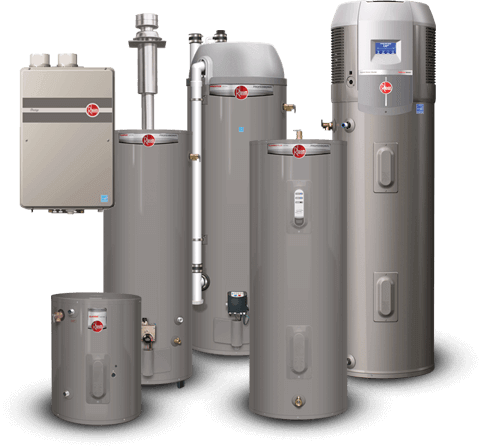 Have a KC Water Heater Emergency?
Other signs of trouble brewing inside or outside of your water heater are rust on the tank and connections which are indications that the anode rod inside the tank is used up and the corrosive elements are now attaching to the unit itself. A leaking tank is an obvious sign of trouble and should be addressed immediately. Lastly, is the temperature and pressure valve. This one part of your water heater plays a critical role in the proper functioning of the unit. It is extremely important to have the T and P valve tested annually to ensure it is functioning properly.
If the valve is not properly releasing the excess pressure that pressure can build up inside the unit and cause it to potentially explode with the force of a small bomb. Never block the valve, if it is leaking have it replaced!
If you are experiencing any of the above warning signs or you would like to schedule an appointment to have preventive maintenance done on your water heater call on John The Plumber today.
Serving Kansas City, Overland Park, Independence, Shawnee, & Surrounding Area's
© 2017-2023 JohnthePlumberKansasCity.com
– All rights reserved. –
Information on this website may not be re-used without prior written consent from John the Plumber LLC.
Monday-Saturday: 8:00am to 8:00pm
Sunday: Closed Normal Appointments
Emergency Client Service Available
Kansas & Missouri Licensed, Bonded, Insured
Master Plumbing Contractor 204249