John the Plumber's Blog
Plumbing Articles from Kansas City, MO & KS
5 Maintenance Hacks for a Gas Water Heater That You Should Know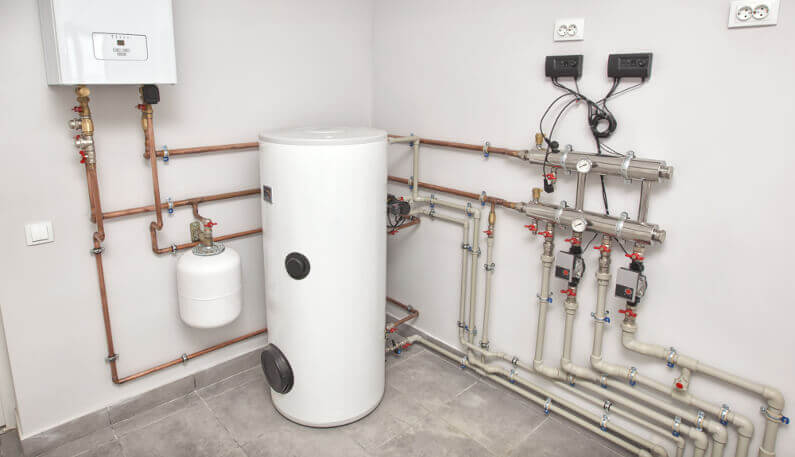 There are few things worse than getting up in the morning and unexpectedly being blasted with an ice-cold shower! Luckily, if you take good care of your hot water heater and replace it before it gets too old, there's less of a chance that this will happen to you.
In general, you can expect a tank-style gas water heater to last anywhere from 8 to 12 years. But, this assumes that you keep up with the necessary maintenance.
The following five gas water heater maintenance tips will help extend the lifespan of your heater.
1. Check Out Your System and Gather Your Supplies
Before you attempt to do any type of gas water heater maintenance, take the time to get to know your system. You're going to be dealing with gas, very hot water, and steam. A hot water burn is incredibly painful, so make sure you take basic precautions.
Read the instructions on the tank so you know how to shut off the gas. You'll also want to locate the water shut-off valve, the pressure-relief valve, and the water drain.
It's a great idea to turn off gas the night before as this will save the energy needed to heat water that you're doing to drain anyway.
You won't need a ton of supplies – just a hose, a bucket, and some protective gloves.
2. Test Your Pressure Relief Valve
The pressure relief valve is a very important safety feature. It keeps your tank from exploding if pressure builds up inside it. When pressure builds up, the valve should automatically open and release water to relieve the pressure.
Ideally, the water should run out of the discharge pipe and flow down into the floor so it doesn't affect your water heater, electrical panel, or other important equipment.
You'll want to test this valve at least once a year. It's easy to do! Just put a bucket under the discharge pipe and lift the lever. If water comes out, you're all set.
You can turn it back off by putting the lever back in place.
However, if no water comes out or the valve leaks, you'll need to replace it. While you may be able to do this yourself, it's often a good idea to call in a pro to take care of it for you.
3. Check the Anode Rod
The anode rod is also an important part of your water tank. It attracts corrosive minerals so that they attach to the rod instead of to the tank. You should replace this rod every five years to lengthen the life of your gas water heater. If your tank is more than a few years old or it's been a while since the rod has been replaced, it's a good idea to check it and see if it needs to be replaced.
Start by shutting off the gas and the shutoff valve and opening the hot water tap to drain a few gallons of water. You may need to check your owner's manual to find out where the rod is located.
Break the rod free using an impact wrench and some WD-40. If it looks corroded or it's been more than 5 years nice it's been replaced, you'll want to go ahead and replace it. When you do, make sure to use pipe thread sealant instead of plumbers tape, as the tape can impact the rod's effectiveness.
When you're done with the replacement, flush your tank (or at least drain a few more gallons), then turn the water and power back on.
4. Flush the Tank
Flushing the tank should be a part of your annual water heater maintenance checklist. This helps prevent mineral sediments from building up. Without this step, your tank could start to rust from the inside out.
Start by turning off the cold water supply to the tank and the gas. Then, open the hot water tap and the pressure release valve. Use a hose and a bucket to drain the water from the tank until you no longer see any sediment. If there's a lot in the tank, you may need to drain it all the way.
Next, turn on the cold water supply and let it run until the water flushing out of the tank is clear and there's no more sediment.
Note that if the water that comes out of your tank is rusty or brown-colored, you most likely need to replace your hot water heater.
5. Inspect Your Heater
The last step of your routine maintenance is to visually check over your entire system. This is one of the best ways to detect signs of damage or regular wear and tear that indicate it's time to replace your hot water heater.
If you notice water pooling around the base of your water heater or there are any strange sounds, like rumbling or banging, coming from inside the heater, there's a good chance that you need professional repair or a new water heater.
Finding this out now, instead of when it finally breaks, will put you in control and reduce the chances of you suffering from more severe damage to your home.
When Gas Water Heater Maintenance Isn't Enough: Call in the Pros
Keeping up with your gas water heater maintenance can help keep things running smoothly. However, it's not always enough. Sometimes, you'll need a trusted professional to take care of the bigger issues.
When you need water heater repair or replacement services, we can help! Give us a call at 816-708-2020 to discuss your needs. We're happy to give you a free quote and book an appointment for you.
Serving Kansas City, Overland Park, Independence, Shawnee, & Surrounding Area's
© 2017-2023 JohnthePlumberKansasCity.com
– All rights reserved. –
Information on this website may not be re-used without prior written consent from John the Plumber LLC.
Monday-Saturday: 8:00am to 8:00pm
Sunday: Closed Normal Appointments
Emergency Client Service Available
Kansas & Missouri Licensed, Bonded, Insured
Master Plumbing Contractor 204249