John the Plumber's Blog
Plumbing Articles from Kansas City, MO & KS
5 Signs That You Need to Call a Plumber ASAP (Don't Try This Yourself!)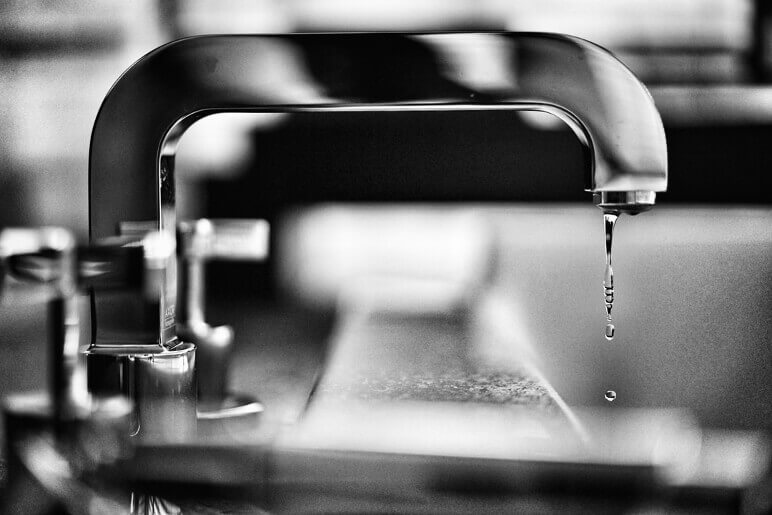 5 Signs That You Need to Call a Plumber ASAP
Do you live in the Kansas City area? Do you think you need to call a plumber? Here are 5 signs you need one. And it goes without saying—the sooner the better!
Your pipes aren't something you want to mess around with. If you ignore a problem for too long you could wake up to an inch of water on the floor.
Or worse . . . an inch of sewage. Don't take the risk – always call a plumber if you think there's an issue. Not sure if your problem warrants a visit? Here are 5 times it absolutely does.
1. You Smell Sewage
You'd be surprised how many people will write off the occasional sewer smell in their home. Maybe they don't notice it or they think someone just had a particularly nasty movement.
But smelling sewage in your home is never normal. It may be an indication of a leak or even a cracked pipe. If anything you need to get your P-trap checked, to make sure it's holding enough water to block sewage gas.
The last thing you want is to ignore and then one day be using the bathroom and start having sewage come up and out of your pipes.
Not only is that disgusting, but it's a sanitation issue for the health of your family.
If you smell sewage, call a plumber.
2. You Have a Leak
A dripping faucet doesn't sound like a big deal either, but it's costing you and the earth dearly. A slow drip can waste hundreds of gallons a week, let alone a month.
If you have just one faucet in your home that drips two times a minute, you're paying for 69 extra water gallons a year. And a faster drip like 5/minute? That's 173 extra gallons a year and a full liter of wasted water a day.
We know that water isn't the most expensive utility, but those aren't small numbers you want to mess around with.
Plus, we don't have that much fresh water left on earth. Even though we can reclaim the water after treatment, we still don't want to waste it.
3. Frozen Pipes
We're coming into spring, but in colder areas frozen pipes may still be an issue. Frozen pipes can burst, which is catastrophic for the area they're in. Can you say freezing cold water damage?
If it's really cold out, make sure you call a plumber ASAP if you have water that won't run. If you see frost on exposed pipes outside, that's another sign.
Finally, you shouldn't hear any signs of gurgling or hard work inside the pipe. That could mean the water is trying to get through a blockage.
Play it safe and call a professional before disaster hits.
4. Discolored Water
Finally, your water should always run clear. A little white looking clouding is ok – that's just extra oxygen in the water. But if you start to see colors like red or brown or even green, there's an issue with old pipes.
Call someone out to check out the extent of the damage.
5. You Don't Want to DIY
Even if the issue is something like a clogged toilet, don't try to DIY if 1. you don't know how or 2. you don't want to deal with it. Our rates are reasonable and we're happy to help.
Do I Need to Call a Plumber?
While we're not Google, you can always call us and describe the issue, to see if our staff thinks they should send someone out.
You can find our "call a plumber" number here and if you're not sure yet, read about the history of our company. We won't let you down.
Serving Kansas City, Overland Park, Independence, Shawnee, & Surrounding Area's
© 2017-2023 JohnthePlumberKansasCity.com
– All rights reserved. –
Information on this website may not be re-used without prior written consent from John the Plumber LLC.
Monday-Saturday: 8:00am to 8:00pm
Sunday: Closed Normal Appointments
Emergency Client Service Available
Kansas & Missouri Licensed, Bonded, Insured
Master Plumbing Contractor 204249