John the Plumber's Blog
Plumbing Articles from Kansas City, MO & KS
7 Major Signs That You Need to Call a Plumber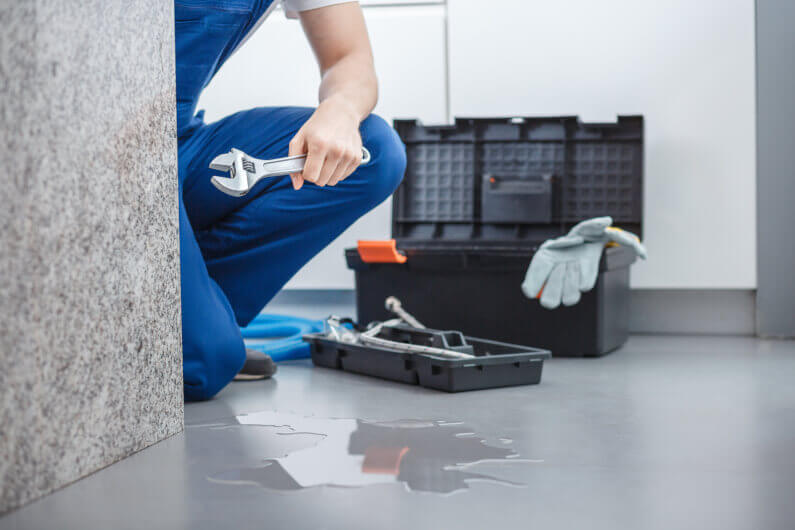 Are you trying to figure out if you need to call a plumber?
There are many issues in your home that may require a plumber. But, how do you know if you need to call in the professionals or if its something you can repair yourself?
Read on for everything you need to know to decide whether or not to invest in a plumber today.
1. Low Water Pressure
If you're suddenly having trouble getting water out of your drains, it's probably time to call a plumber.
Overly high water pressure can also be a problem that may require a plumber.
If you're only having these problems in one fixture, it may just be that there is a buildup in that fixture. However, if you're having low pressure issues throughout your home, it's likely there is a more significant issue with your plumbing.
2. Smell Something Weird? Call a Plumber
Sometimes, a weird smell in your home is just a sign you forgot to take the trash out. But, it can also be a sign that you need to call in a plumber as soon as possible.
An unusual smell in your home could be a sign of leaking sewage. If you've been having significant amounts of rain or snow in your area, it could be causing a backup in your sewer system.
Weird smells could also be mold forming from a water leak. If the odd smell in your home is musty, stale, or damp, it could be mold caused by leaking water.
Odd smells should be especially concerning if you notice them coming from the direction of your drains.
3. Your Water Is Draining Slow or Not at All
Have you noticed that your drains aren't functioning as well, or not at all? It's time to call a plumber.
You may have a blockage in your pipes that is causing problems. Things like flushing products that shouldn't be flushed can cause blockages in your drain, or buildup in your shower if you don't clean out your drains regularly. You can try plunging your drains in order to remove any blockages.
But, if you're having significant or long-term issues, you may have a greater issue. Slow draining may mean it's time to get your drains cleared out by a professional.
4. Odd Noises Coming From the Pipes
If there are noises coming from pipes in your home that you can't find another source for, it might be a sign of plumbing issues.
If you're hearing a gurgling sound, you may have a drainage problem happening with your pipes. Rattling noises coming from your pipes could also be a sign of something dangerous going on.
A problem with your water pressure could be causing a water hammer. The rattling could also be a sign that your pipes aren't properly secured. Both of these issues could cause a burst pipe in the long run.
Running water noises when you're not running water and you haven't recently flushed your toilet could also signify plumbing issues in your home.
5. Your Water Is Leaking
Some leaks just happen. But, unusual leaks coming from odd parts of your home could be a sign of a major plumbing problem. A leak coming from the toilet is one major issue that needs to be addressed by a plumber as soon as possible.
If you don't see puddling water, but you do see signs of wetness, you still may have a leak in your home. Dampness in your basement, for example, can be a sign of a plumbing issue that needs to be resolved ASAP.
Dampness creates conditions where mold or bacteria can form, which can cause further damage to your home and could even cause health problems for you and your family.
6. Frozen Pipes
Having frozen pipes can be a major problem for your plumbing, particularly during the winter months. Frozen pipes can eventually lead to your pipes bursting or cracking, which will be a much more expensive problem to fix.
If you see signs your pipes may be frozen or freezing, like frost, you should bring in the professionals before the problem gets worse. You may also want to ask and see if there are steps you can take to protect your pipes before they freeze, particularly if you work in a colder climate.
7. Your Water Changed Colors
If your water has suddenly changed colors, you may have contamination in your pipes or another major issue. If that happens, do not drink water from your pipes and call the professionals as soon as you can.
While the color change could just be a sign of copper corrosion, iron leakage, or another minor issue, it could also be a sign there is sewage leaking into your water supply.
Of course, a color change may not just be an issue with your water. So, if you see a color change, you may want to call your city or county's water department before you call the plumber. It could be a problem with your reservoir or a change with the pipes in your area.
On the other hand, it could be a sign of major water contamination in your city. It's better to be safe than sorry, so make the phone call instead of speculating on your own.
Call A Plumber Today
By now, you should know if you need to call a plumber imminently for your home. So, what are you waiting for?
If you need residential or commercial plumbing services in the Kansas City area, contact us today for all the help you need.
Serving Kansas City, Overland Park, Independence, Shawnee, & Surrounding Area's
© 2017-2023 JohnthePlumberKansasCity.com
– All rights reserved. –
Information on this website may not be re-used without prior written consent from John the Plumber LLC.
Monday-Saturday: 8:00am to 8:00pm
Sunday: Closed Normal Appointments
Emergency Client Service Available
Kansas & Missouri Licensed, Bonded, Insured
Master Plumbing Contractor 204249