John the Plumber's Blog
Plumbing Articles from Kansas City, MO & KS
How to Find the Best Emergency Plumber Near Me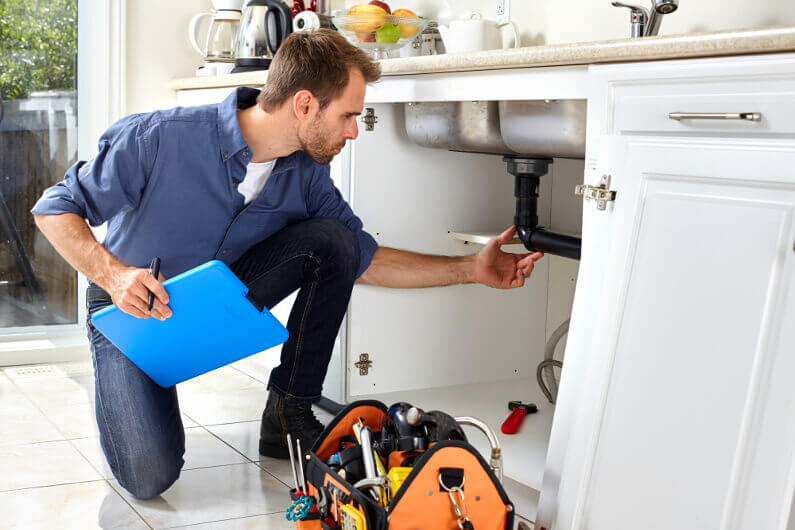 Searching for an emergency plumber near me on the Internet? Did a pipe suddenly burst into your kitchen?
You'll need to fix the problem right away to avoid severe water damage.
It is crucial to know how to find the best plumber who will rush to your location to fix your plumbing issue. The right person for the job can help you to avoid wasting time and money.
Follow these tips to find emergency plumbing services.
Ask Friends
An emergency plumber is not so hard to find when you can rely on your friends or neighbors. Your friends may have trust in a reputable plumber they know.
Quite likely, the plumber would have worked hard to earn their trust and recommendation.
Try to avoid calling the first plumber you get, even if you have an emergency.
You need at least three or more referrals from your friends to find the ideal plumbing professional. You can find out from your friends their experiences dealing with each plumber.
Collecting the contact details of a handful of plumbers helps you to figure out which one is faster and more reliable for your emergency.
Determine Your Needs
Determine your needs before you contact the plumber.
What type of plumbing emergency do you have? Does the company specialize in your particular issue?
Professional plumbers offer a variety of services that may include drain cleaning, repairs, replacements, and installations. Some plumbers might even provide you with more than one service to fix your problem.
Discuss your requirements with plumbers you contact to figure out which one fits your criteria. This prevents you from wasting time contacting someone incapable of managing your problem.
Check Company Reviews
Even if you have an emergency, you still need to find time to read different customer reviews about the company. Checking customer reviews is a smart way to protect yourself.
You might be desperate for a plumber, but you don't want to make the mistake of contacting an inexperienced plumber. Hiring an unfit plumber can turn your emergency into more headaches.
You may even have to end up paying more money to fix the problems caused by a bad plumber.
So, your best bet is to read customer reviews to learn about a plumbing company's work ethic. You will find thousands of reviews on the Better Business Bureau website, Yelp, Angie's List, and other reputable sites.
Research how the plumbing company resolves customer complaints. The way they communicate with customers helps you to decide if you can trust them to perform a plumbing service in your home.
You also need to check if the company specializes in fast response times to customers. This gives you the confidence that you will get exceptional and speedy service.
Find a Plumber With a License
Before you let a plumber into your home, you should contact the company to confirm the plumber's identity and license.
When they provide you with this information, you know you're in safe hands.
Checking with the company for a license is a way for them to verify that the plumber can perform a service in your state. This is a safety measure that you should take to protect your home.
Checking for a license also confirms that the plumber passed a background check and has the necessary qualifications to work in your home.
Licensed plumbers receive extensive rounds of training to perform an efficient service for a customer. They're trained to use various tools, they know about using piping materials, and they have extensive knowledge to solve just about any type of plumbing issue.
A licensed plumber also has expertise with different pipes and drainage systems. Their expertise makes it easy for them to assess your plumbing emergency and to provide you with a fast solution.
Learn About Their Prices
Reputable plumbers should be ready to provide you with an estimate for your plumbing project. For common repairs, they should be able to provide you with an exact price.
You can judge the plumbers you contact by the amount of money they're charging for the service. You want assurance the plumber is not asking for too much money and that you're getting a reasonable offer for the work you want them to perform.
In addition, you should also be suspicious of low-priced plumbers. They might not have the experience to provide you with a superb plumbing service.
Compare Estimates
You could be overpriced for a service. So, you need to compare estimates.
Comparing estimates from different emergency plumbers helps you to make an educated decision to choose the right person.
Keep in mind that you may have to pay more money for a difficult plumbing project. A complex job requires more time and labor.
You may also have to pay for additional fees for the type of repair, replacement, or installation you need. The plumber might also charge you an overtime fee if your plumbing emergency occurs after regular business hours.
Keep these tips into consideration when you're comparing plumber estimates.
Save Time When Looking for an Emergency Plumber Near Me
Make sure you pay attention to the leaks you have in your home. Even small leaks can turn into a bigger and more costly situation.
When you're searching for an emergency plumber near me, you can save time by finding someone who is fast and reliable. Focus on choosing expert plumbers that can diagnose and repair your plumbing problem for an affordable price.
Do you need help with your plumbing system? If you're having a plumbing issue in your home or business, you can act quickly by contacting the right plumber for the job.
Serving Kansas City, Overland Park, Independence, Shawnee, & Surrounding Area's
© 2017-2023 JohnthePlumberKansasCity.com
– All rights reserved. –
Information on this website may not be re-used without prior written consent from John the Plumber LLC.
Monday-Saturday: 8:00am to 8:00pm
Sunday: Closed Normal Appointments
Emergency Client Service Available
Kansas & Missouri Licensed, Bonded, Insured
Master Plumbing Contractor 204249