John the Plumber's Blog
Plumbing Articles from Kansas City, MO & KS
Leaking or Dripping Bathroom Faucet? Troubleshooting Your Problem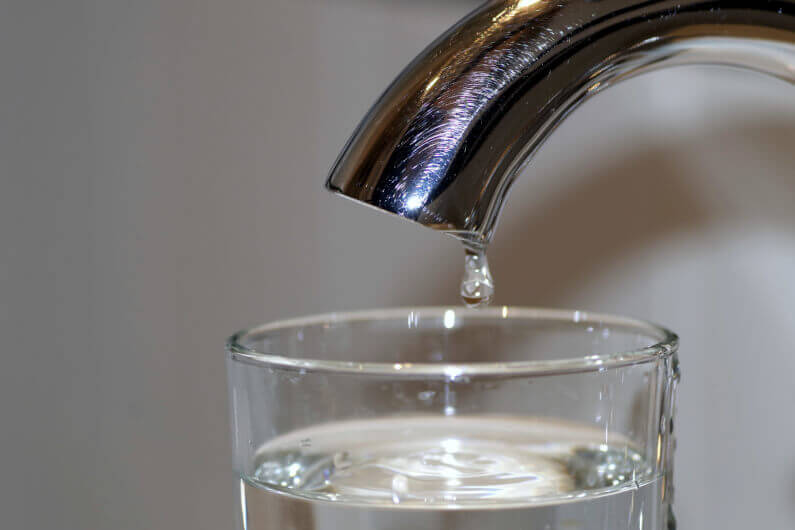 Drip, drip, drip… What is that sound?
After looking around, you find that you have a dripping bathroom faucet. There's no way you can stand the sound anymore, so you decide to try and do something about it!
There are a lot of reasons why you might have a drippy bathroom faucet, so troubleshooting the problem takes a little bit of skill.
If you'd like to find out about finding and fixing the problem with a leaky faucet, keep reading to learn more.
Common Causes of a Dripping Bathroom Faucet
Although your issue may be something abnormal, there are some problems that people have with faucets often. Because of the prevalence of these types of issues, there are also some simple fixes that can be done to help them go away!
Worn Out Washer
One of the more common reasons that a dripping faucet may be occurring is from the washer. If the washer is pushed against the valve seat as it is being used, the friction makes the washer wear out much faster.
When this starts to happen, you will see water around the spout where it isn't supposed to be. This type of leak can occur in a compression faucet.
A Problem in the O Ring
There is an important piece called the stem screw that holds the handle of the faucet in place. If the stem screw's small disc, called the O ring, becomes loose or worn out, the faucet will drip.
This is something that can happen over a period of time, but it is common for faucets that are often used. This type of problem will happen in a cartridge faucet.
Corroded Valve Seat
The valve seat is what connects the faucet to the spout within the compression mechanism of the sink. The friction may start to become uneven as time goes by, which can create further problems.
If water sediment starts to build up, it may cause the valve seat to corrode. When this happens, you may see or hear leaks around the spout.
Installation of the Washer
The washer is a very important part of the sink and faucet, so if it is not installed correctly, it won't work correctly either. You want to be sure that it is installed the way it needs to be and that it is the correct size.
If you're not sure how to install the washer or see if it looks the way it needs to, it is always better to ask for help from a professional rather than risk further issues later.
How Can You Fix These Issues Alone?
Although these issues are pretty simple, they require some skill and understanding to correct. As with many types of plumbing jobs, you will have to know how to turn off the water and what proper precautions to take beforehand.
With the types of problems above, you have a few options.
Replace the washer if needed if it appears worn out. In addition, the O ring of a sink can be replaced if it is loose or worn out as well to prevent further issues. Clean the faucet and valve seat regularly, especially with professional help if needed.
You may fix the faucet and find that the problem continues. It is possible that your sink or faucet may have multiple problems at once and this can contribute to the leak.
In addition, if you think that you are not prepared to fix the faucet or sink on your own, it is better to ask for help from a professional. Not only will they know how to do the job well due to their experience, but they also are less likely to make the problem worse by making mistakes.
Replacing The Faucet Instead of Fixing
A faucet in your bathroom can usually last at least a decade in today's world. The options on the market today are well-engineered and are built to have longer lifespans.
Part of this depends on the type of water that you have and how often the sink or faucet is used.
A lot of people may choose to replace their faucets when they are trying out a new design for a room or when they are remodeling. You may also want to replace the faucet if you are facing issues with it.
Here are some reasons why you may want to replace your faucet:
The handle is discolored, cracked, or worn
The finish has worn out and the appearance isn't what you want
The threads on the aerator or spout have worn out
The internal parts are so worn that replacements no longer help
In some instances, replacing the faucet entirely is easier than dealing with the faucet leaking and dripping constantly. Just like with anything around the home, a faucet will wear out and be unusable eventually.
Buying a New Faucet
If you decide to buy a new faucet, you need to make sure that you get the right one. Faucets come in different sizes and have different amounts of holes.
Your sink is going to have one, two, or three holes for the faucet. The holes will be in the center or widespread. This is information you need to know when you start to shop.
It also may be helpful to know what other fixtures in the bathroom look like when you are shopping, so consider taking a photo and bringing it with you to the store. This way you can match what you are looking for much easier.
If necessary, you may even take the old faucet with you to get some extra help from store employees.
When to Call a Professional for Help
Whenever you are dealing with plumbing issues, such as a dripping bathroom faucet, you want to make sure the repair is done correctly.
There are some people that are very savvy with home repairs where DIY is an option and others that are not interested in that kind of thing. You may find that you are ready to take on a job and the problem actually isn't what you thought it was!
Regardless of where you fall, you may need some assistance from a professional with your plumbing issues. If you decide that a job is too big for you or too complex, please contact us to see how we may be able to help.
Serving Kansas City, Overland Park, Independence, Shawnee, & Surrounding Area's
© 2017-2023 JohnthePlumberKansasCity.com
– All rights reserved. –
Information on this website may not be re-used without prior written consent from John the Plumber LLC.
Monday-Saturday: 8:00am to 8:00pm
Sunday: Closed Normal Appointments
Emergency Client Service Available
Kansas & Missouri Licensed, Bonded, Insured
Master Plumbing Contractor 204249